Dr. Parmveer Brar, Medical Director - BSc, MD, CCFP(EM)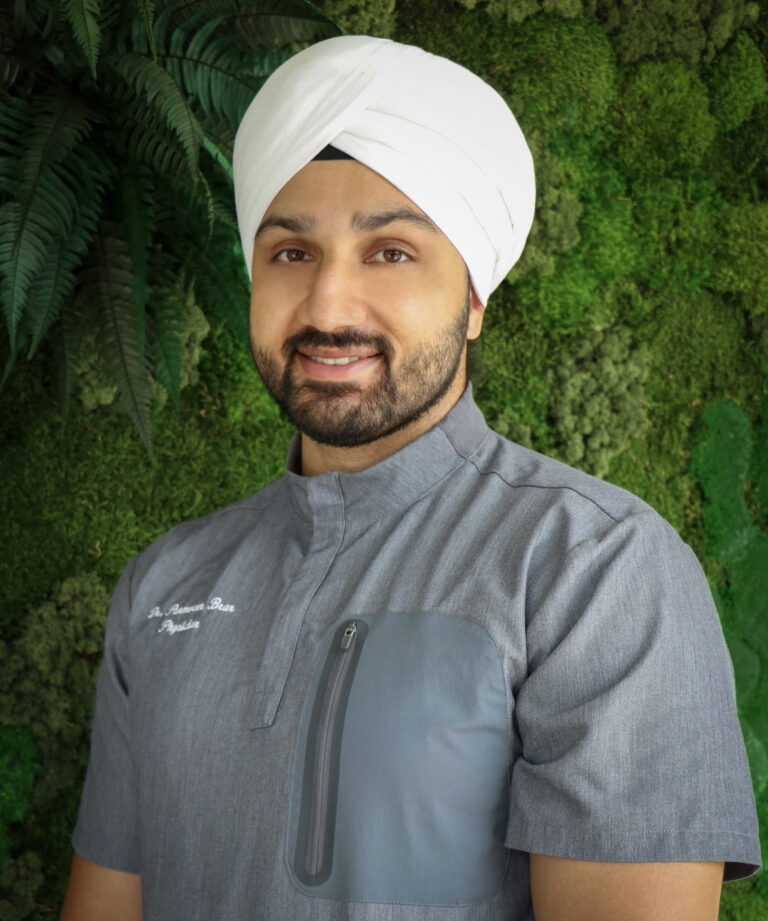 Dr. Brar completed his Bachelor of Science degree in Life Science at the University of British Columbia where he was a varsity athlete in Track and Field. His journey at UBC did not end there and he went on to complete his MD degree, followed by the Family Practice Residency Program at Surrey Memorial Hospital. During his residency, Dr. Brar thrived in the emergency department and with the encouragement of his colleagues, went on to complete his fellowship in emergency medicine.
His experiences as both a family doctor and an emergency room physician have allowed him to identify inconsistencies in the transfer of information from discharge to primary care in the community. As a result, Dr. Brar is passionate about developing a system that limits such gaps and reduces unnecessary follow-up hospital visits. Dr. Brar is currently the Medical Lead at Hamilton Village Residential Care and his areas of expertise include addiction medicine, geriatrics, minor surgical procedures, and pain management. In his spare time, you will find Dr. Brar hanging out with his family at home, enjoying a round of golf, playing ice hockey or on a long bike ride.